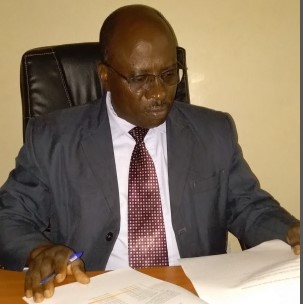 BRIEF HISTORY OF THE SCHOOL
Welcome to the School of Pure and Applied Sciences, Kirinyaga University (KyU), Kenya. The School is located in the Academic office Block, approximately 100 meters, North West of the main gate.
The School was started in November 2013 with a population of 100 students. Since then, the School has grown to a population of more than 2000 students.
The School is fast growing with highly qualified teaching and non-teaching staff, 4 fully furnished modern computer laboratories, Science Laboratories and state of art lecture halls.
BRIEF REMARKS
Science, Technology, Engineering and Mathematics (STEM) are the major drivers of the Fourth industrial revolution which is radically transforming the structures of employment models and management techniques/strategies in almost all the sectors across the globe. It is evident that the speed of the current digital/technological breakthroughs has no historical match. Compared with the previous industrial revolutions, the emerging revolution is evolving at an exponential speed, shaking up almost every sector in the entire world and thus warranting paradigm shift in the entire systems of production (education and training), governance and management.
In response to this, the School has launched programmes with a focus to producing an innovative and creative graduate, adaptive to the changing trends/needs of the society.
Currently we have 13 degree programs and are founded on 6 pillars of STEM oriented disciplines, namely;
Pure Mathematics
Applied Mathematics
Statistics & Applied Statistics
Actuarial Sciences
Computational & Information Technology
Biological Sciences and Physical Sciences.
The undergraduate degree programs on offer include; BSc. Information Technology, BSc. Software Engineering, BSc. Actuarial Science, BSc. Analytical Chemistry  etc. while the postgraduate degree programmes are  MSc. Applied Mathematics, MSc. Statistics, MSc. Pure Mathematics among others.
Once again, welcome to SPAS-KyU
Peter Wanjohi, PhD.
DEAN SPAS